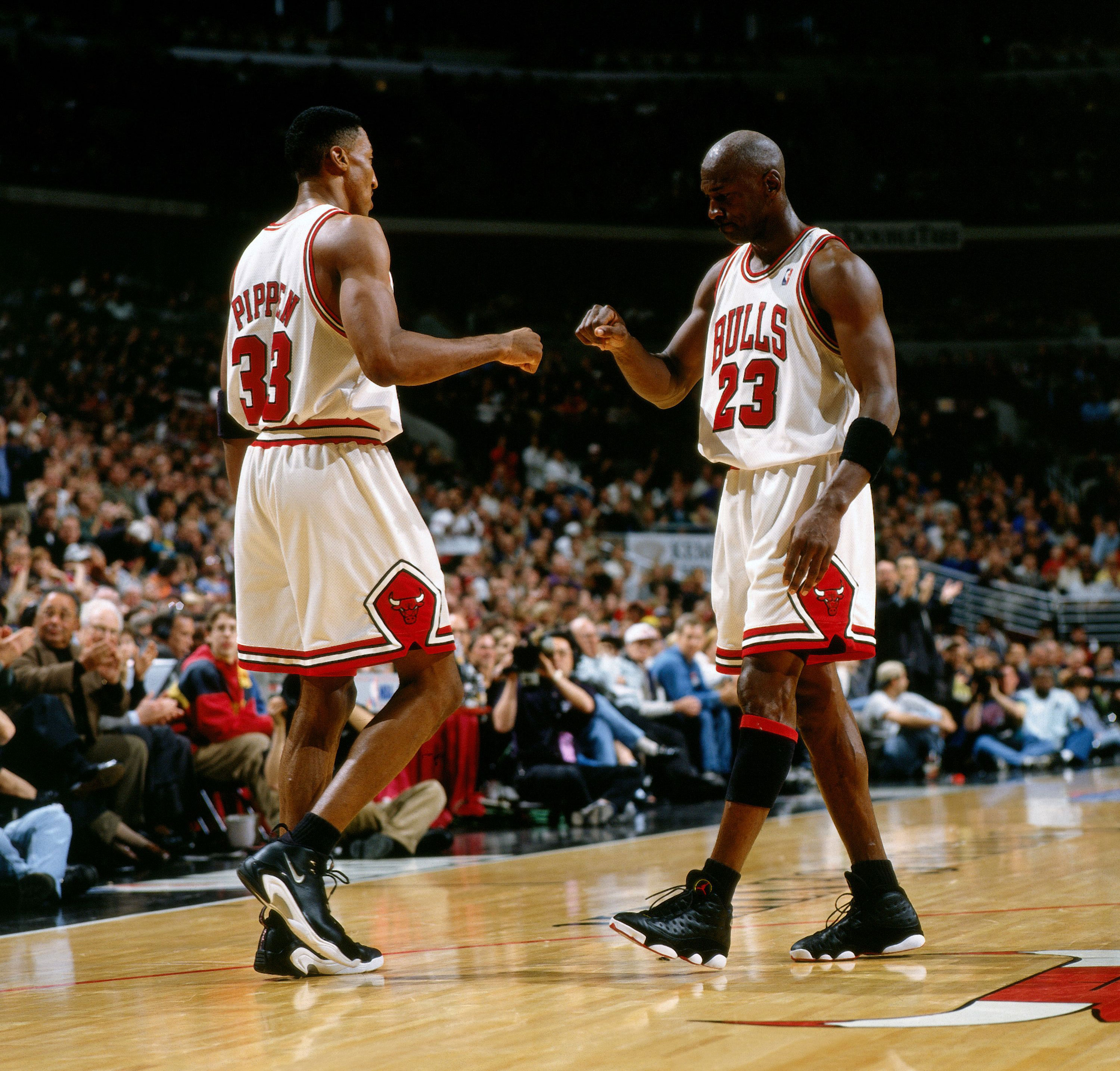 Sports fans across the country are still talking about
The Last Dance
, ESPN's much anticipated documentary on the Chicago Bulls last championship run.
The documentary takes an interesting, behind the scenes look at actions Bulls' management took that led to the broke up the team, and is told from the point of view of former Bull players, management, coaches and other NBA stars.
The 10-part documentary wasn't set to debut until the summer, but since 2020 sport seasons have been effectively cancelled across the board, ESPN decided to move things up to give sports fans something to talk about during the COVID pandemic.
The story of Michael Jordan's beginnings was a spotlight of Sunday's episode, as was management's bad handling of the team and the tension that arose between team management and the players. But it was Scottie Pippen's contract that sparked the most social media attention. At issue was Pippen's $2.8 million pay during the 1997-98 season — Jordan raked in $33 million that same season.
But fans were having none of it, coming out in droves to show love for the NBA legend:
Pippen got robbed! The @chicagobulls need to back pay this man! Give him the rest of his 💰 that he earned or a percentage of the team. https://t.co/SJG5Db3egQ

— Unique Griffin (@mounique0719) April 20, 2020
.@ShannonSharpe reacts to MJ speaking on Scottie Pippen trying to get his contract changed:

"I don't care if you're Michael Jordan, Michael Buffer or Michael B. Jordan, don't you speak on my money. Scottie should've stepped to him, that's what ole Shay Sharpe would've done!" pic.twitter.com/tQdZ3aGRPt

— UNDISPUTED (@undisputed) April 22, 2020
I'm here for this Scottie Pippen love. What's his Venmo? I'm ready to pay him what he deserves

— Marcus (@Marcus_Russell2) April 20, 2020
"whenever they speak michael jordan, they should speak scottie pippen" pic.twitter.com/sIJgxH9mF9

— 911 (@amirrrjoeee) April 21, 2020
The first episodes of "Last Dance" did not disappoint. Looking forward to the upcoming segments. pic.twitter.com/WT82RjLJ0b

— Fred B. Mitchell (@kicker34) April 20, 2020