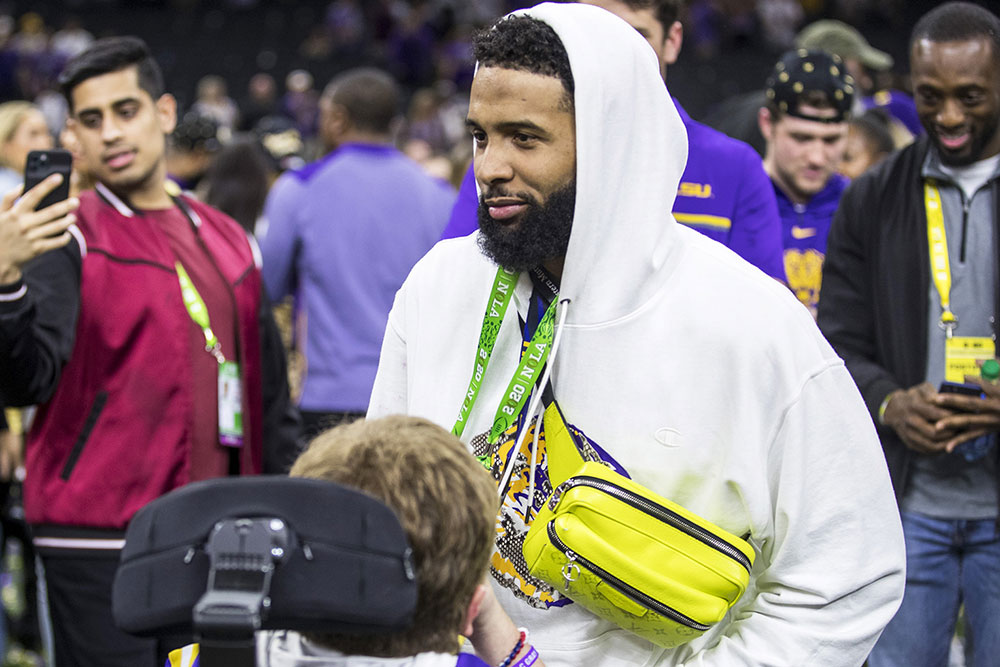 Remember back in January when the LSU Tigers won the National Championship and former LSU player/current NFL star wideout
Odell Beckham Jr.
was passing out money to the players?
Well, neither the NCAA or LSU have forgotten, and as it turns out, handing out cold hard cash to players right on a football field is a violation of NCAA rules.
The NCAA guidelines state you cannot give improper benefits to players, meaning you cannot pass out $2,000 to players after the national championship win over Clemson.
In response to the controversy, Louisiana State University has banned Beckham from its sidelines for the next two years for violating NCAA rules.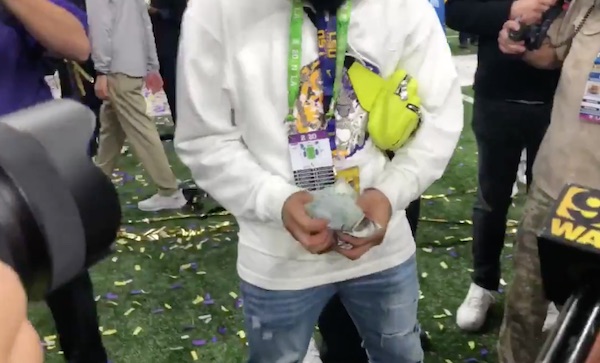 Early on, LSU tried to provide Beckham cover, claiming their alum was merely passing out "play money", but former LSU quarterback
Joe Burrow
blew Beckham's cover, affirming on the Barstool Sports podcast,
Pardon My Take
, that the money was real.
LSU is expected to face penalties for the NCAA violation. In anticipation of those penalties — and in hopes of lessening the blow, LSU has been handing down sanctions against itself including the loss of eight scholarships over the next two years — and of course by banning Beckham.
In a statement the school said it has been cooperating with the NCAA, "LSU has worked proactively and in cooperation with the NCAA to identify and self-report any violations that occurred within our football program."
"We believe these self-imposed penalties are appropriate and we will continue to coordinate and cooperate with the NCAA on this matter."