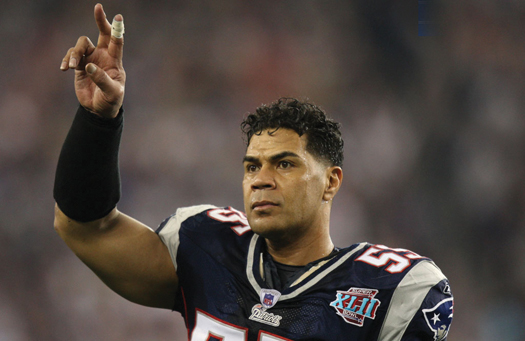 The body of retired NFL legend Junior Seau was discovered by his housekeeper this morning (Wed., May 2) with a gunshot wound to the chest.
At the moment, investigators are calling Seau's death a suicide. (Former Chicago Bears player Dave Duerson also committed suicide in a similar manner when he shot himself in the chest on February 17).
[minnosh_ext_quote author-name="Yahoo Sports"]Seau, a 12-time Pro Bowler and 6-time First-Team All-Pro, was selected fifth overall in the 1990 NFL draft after an outstanding collegiate career at USC. He played with the San Diego Chargers through the 2002 season, spent 2003-2005 with the Miami Dolphins, and then signed with the New England Patriots in time for the 2006 season. In New England's perfect regular season of 2007, he played in all 16 games and started four. Seau first retires after that season, only to come back and play in 2008 and 2009 before finally leaving the NFL for good.
"I'm going to go surf," he told Showtime upon his January, 2010 retirement announcement. Whatever happens, I can honestly say, that that probably was my last game."[/minnosh_ext_quote]
Read more at Yahoo! Sports.