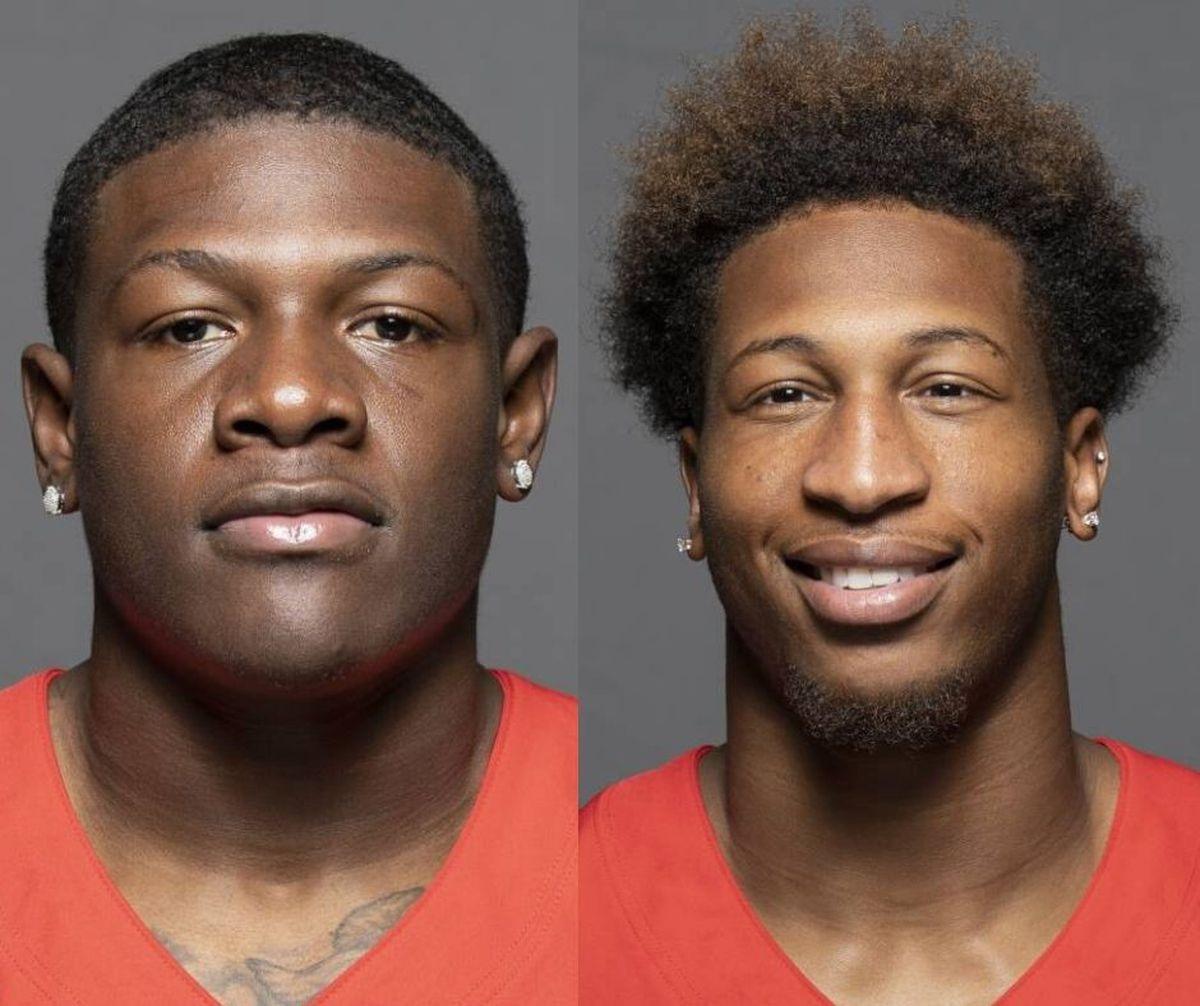 Two Ohio State football players were charge with rape and kidnapping of a Columbus woman.
Cornerback, Amir Riep and Safety, Jahsen Wint, both seniors, are accused of forcefully raping a woman in the Columbus, Ohio area at the night of Feb. 4, according to court documents obtained by TMZ Sports.
The unnamed woman claims she told the pair to stop but they ignored her and forced her into sexual acts. Riep is alleged to have pushed the victim down "by the neck," forcing her onto her hands and knees … and then began having sex with her from that position, while Wint forced the woman to have oral sex with him at the same time.
Riep and Wint contend the sex was consensual. They were booked into the Franklin County Jail on Wednesday, February 12. By Thursday morning Riep had bonded out of jail after posting $100,000 bond. Wint bonded out after posting $75,000.
After their arrest, Ohio State head coach Ryan Day announced Riep and Wint were no longer on the team, saying the former players "did not live up to our standards and my expectations."
Day added, "The athletics department will make sure they both continue to have access to the health and well-being resources available to students and student-athletes."
The school also said the pair was "suspended from all activities involving the football program."