It's been a rough couple of weeks for
Vanessa Bryant
, wife of former NBA superstar
Kobe Bryant
. While dealing with
the loss of her husband and child in a fatal helicopter accident
just over a week ago, Bryant has managed to do a few wonderful things to honor her daughter and husband.
She set up a fund for the families of the other victims of the helicopter crash through the Mamba Foundation, which is open to donations from the public.
She has also asked officials at the Staples Center, home of the Lakers play, to send her all of the gifts left for Kobe and Gigi Bryant. This past Sunday, Staples management removed the makeshift memorial fans set up as a tribute to the late star.
"Vanessa had reached out to us and said, 'Our family would like the items out there.'" Lee Zeidman, president of the Staples Center, told the LA Times.
Zeidman continued to say the stadium would pack up the thousands of tributes, which include fan art and letters, for the Bryant family and send it to them, "So we're going to catalog every one of them," he said. "By that I mean, T-shirts, letters, basketballs, stuffed animals, toys. We're going to put those in specially made containers and we're going to ship them to the family."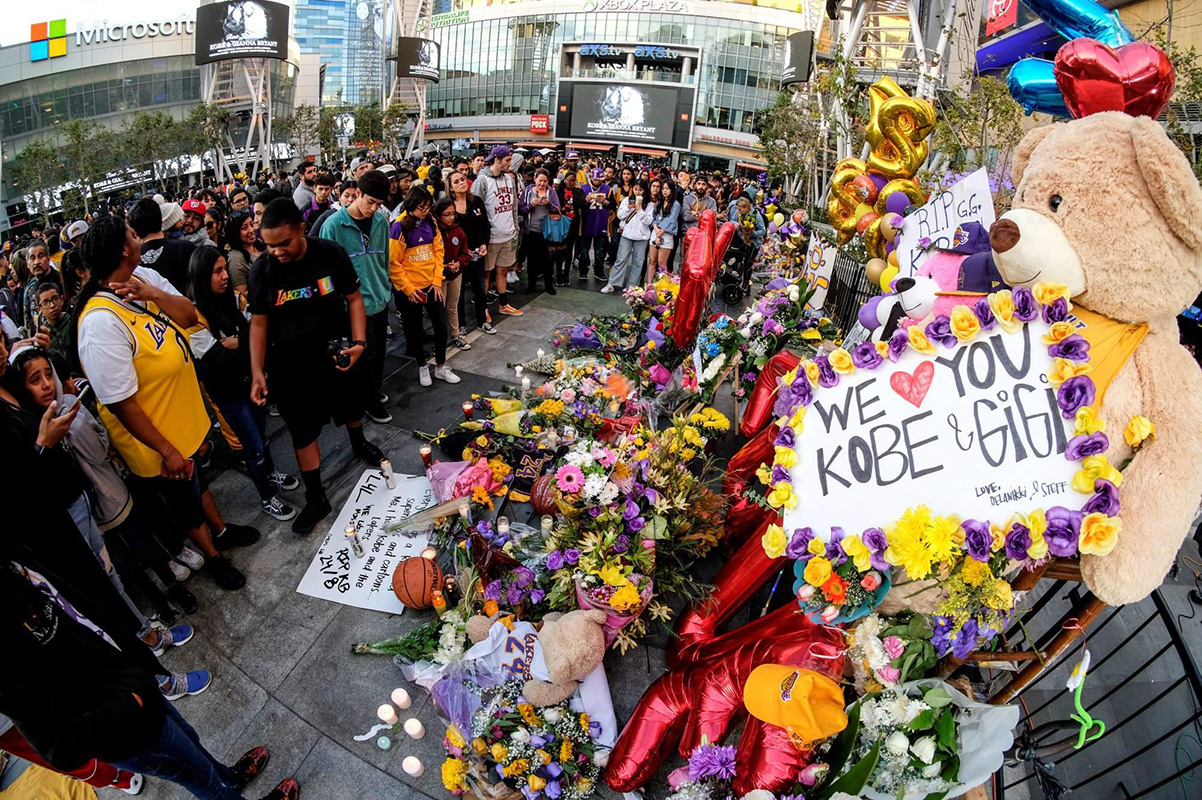 The flowers left the memorial will be composted and spread around the stadium.
Bryant put out a letter last week thanking everyone for their thoughts and prayers for her family.