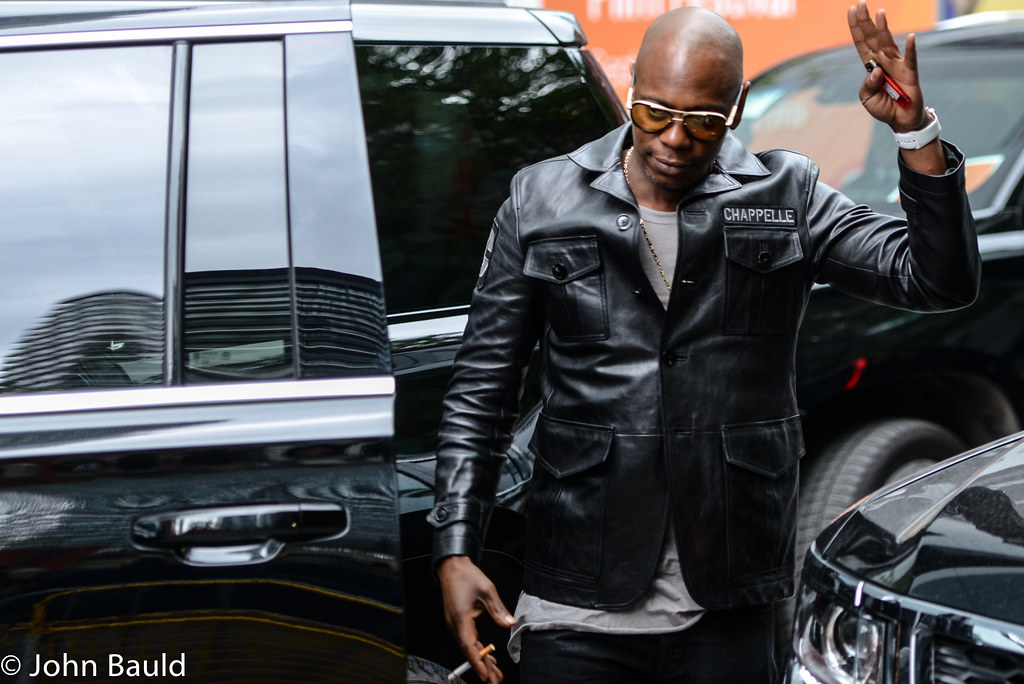 If you want to relive old memories of the
Chappelle Show
, you won't be able to do so on Netflix. The streaming service took down the skit comedy show after it's co-creator and star
Dave Chapelle
asked fans not to support the program because he doesn't get any revenue from the show that bears his name.
During his most recent standup special on Netflix, Unforgiven, Chappelle mentioned his frustration with over the ownership rights of the show, "When I left that show, I never got paid. They didn't have to pay me because I signed the contract. But is that right? I found out that these people were streaming my work and they never had to ask me or they never have to tell me… Perfectly legal because I signed the contract. But is that right?"
"I called [Netflix] and I told them that this makes me feel bad. And you want to know what they did? They agreed that they would take it off their platform just so I could feel better. That's why I f*ck with Netflix."
While Netflix is honoring Chappelle's request, the program is still available on HBO Max prompting Chappelle to ask fans to boycott the show, "I called my agent and said, 'Is there anything I can do about this show?' and he said, 'Noooo,'" Chappelle recounted to the crowd. "Well, f–k you too, then. If you want something done right, I guess you have to do it yourself."
"So I'm not coming to my agents. I'm coming to my real boss, I'm coming to you. I'm begging you, if you ever liked me, if you ever think there was anything ever worthwhile about me, I'm begging you, please don't watch that show. I'm not asking you to boycott any network, boycott me!"
"Boycott 'Chappelle's Show,'" he added. "Do not watch it, unless they pay me."
The Chappelle Show ran for three seasons and was renewed for a fourth, but Chappelle abruptly quit the show, supposedly over creative differences.
Netflix has been the home of new Chappelle content since 2016 when he signed a $60 million deal with the streaming giant for a series of stand-up specials and shows.