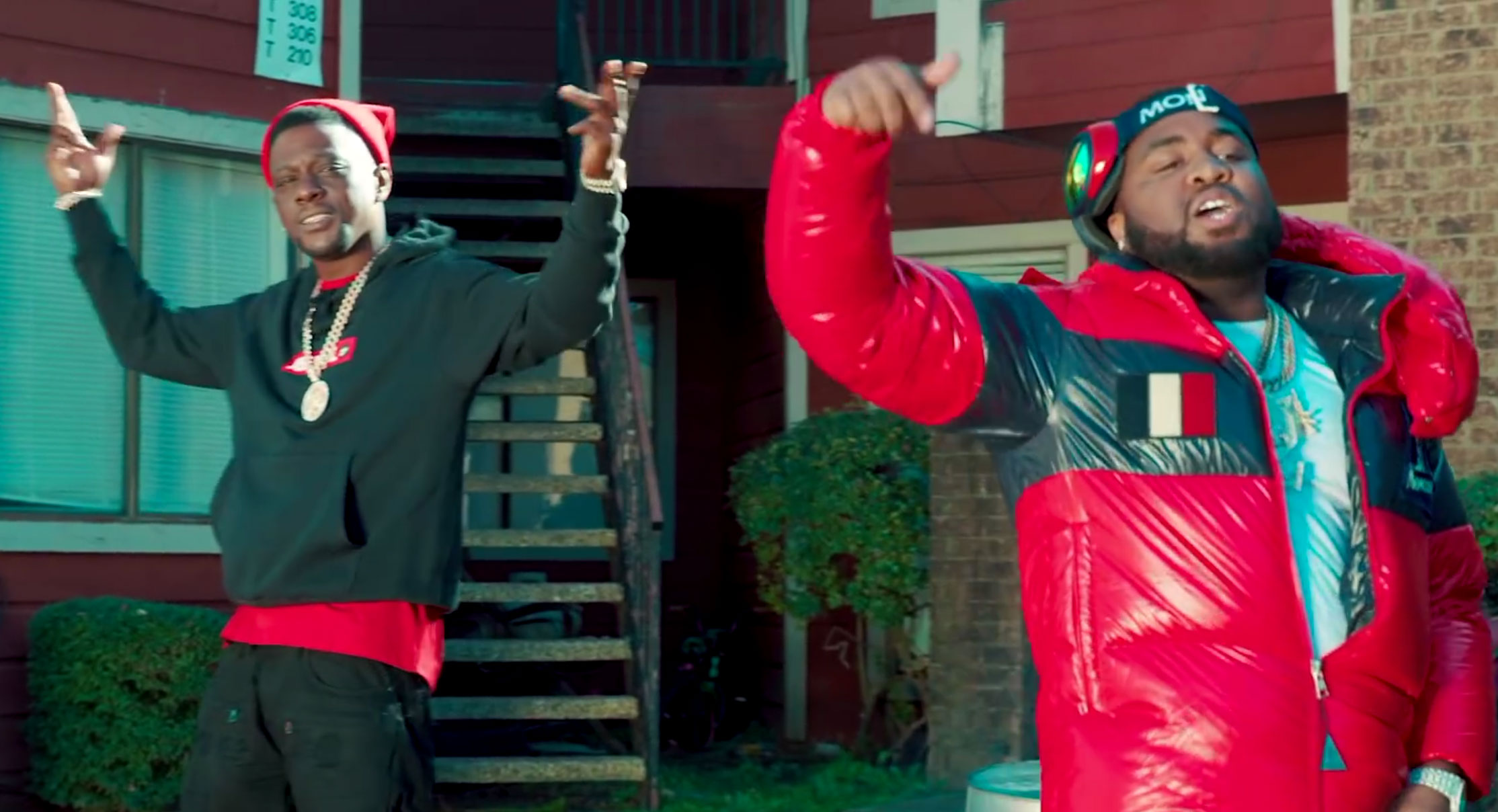 Boosie Badazz
is recovering after being shot in the leg in Dallas, Texas on Saturday afternoon. Boosie, real name Torrence Hatch Jr., did not suffer a life-threatening injury, but his exact condition is unknown, as reported by television station WFAA. Very little is known about what led up to the shooting as well. According to unnamed sources, Hatch in Central Oak Cliff, near the Big T Plaza strip mall, when he was shot while in a car.
Hatch was in Dallas to attend a Friday night memorial for slain rapper Melvin A. Noble, better known as MO3. Noble was murdered on I-35 in Dallas on Wednesday afternoon. In that case, Noble and an unknown man pulled their vehicles to the side of the highway.
The unknown man chased Noble on foot down the roadway before gunning him down. No arrest have been made in Noble's murder. He was 28.
Hatch and Noble were more than acquaintances. Noble collaborated on a number of project with Hatch and his record label, Bad Azz Entertainment, throughout the years. In February they teamed up to release the mixtape, Badazz MO3.
After learning of Noble's murder Hatched shared his condolences on Twitter, "IM LOST FOR WORDS #tip MY BOY "MO3 SEE U WHEN I GET THERE".
IM LOST FOR WORDS #tip MY BOY "MO3 SEE U WHEN I GET THERE

— Boosie BadAzz (@BOOSIEOFFICIAL) November 12, 2020
It's not known if Noble's murder and this incident with Hatch are related.