Reggae star Buju Banton has taken the stand in his ongoing drugs trial to deny allegations he attempted to buy cocaine from an undercover law enforcement officer – insisting he lied about ambitions to deal illegal substances to "impress" his new pal.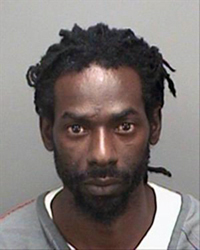 Buju Banton mugshot.
The Jamaican musician is on trial in Florida after he was allegedly caught trying to buy drugs last summer. He has denied charges of conspiracy to possess with intent to distribute cocaine and aiding and abetting two others in possessing a firearm during the course of distribution.
But when he took the stand this week, Banton claimed undercover officer Alexander Johnson struck up a conversation about drugs with him and he boasted about fake plans to become a dealer in a bid to "impress" the informant, who he believed had good contacts in the music industry. He told the Florida court, "I was trying to impress this guy. I wasn't going to let him out talk me. That's what got me into this hot seat…"
"I was just talking straight up garbage. I liked hanging out with Mr. Johnson. He could talk all he wanted to talk, but I wasn't going to engage in it."
Banton, born Mark Myrie, also alleges he was surprised when he was later presented with the cocaine at a videotaped meeting last December, because he hadn't thought the deal was for real. He added "I didn't know I was going to see any drugs. And if I had known I was going to see drugs, I wouldn't have gone."
Stephen Marley, the son of late music legend Bob Marley, previously took the stand as a character witness for Banton, insisting he has known the star for 20 years and he has "never" heard his friend discuss drugs, according to Tampabay.com. The case continues.