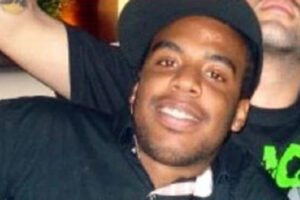 Update: An earlier version of this story was accompanied by an incorrect photo of Andre Young, Jr.
The L.A. County Coroner's office on Friday (Jan. 2) released the results of a toxicology test on Andre Young, Jr., son of hip hop super producer/rapper Dr. Dre (a.k.a. Andre Young, Sr.), who was found dead in his home last August (2008).
In the long awaited report the coroner concludes that Young died of an overdosed on heroin and morphine. "This case has been closed, it's been ruled an accident due to morphine and heroin intoxication," said coroner spokesman Larry Dietz.
Young's mother discovered his body in his bedroom at their Woodland Hills, Los Angeles home on the morning of August 23, 2008. He had been out with friends the previous night.
Paramedics were called to the scene and pronounced the 20-year-old dead.