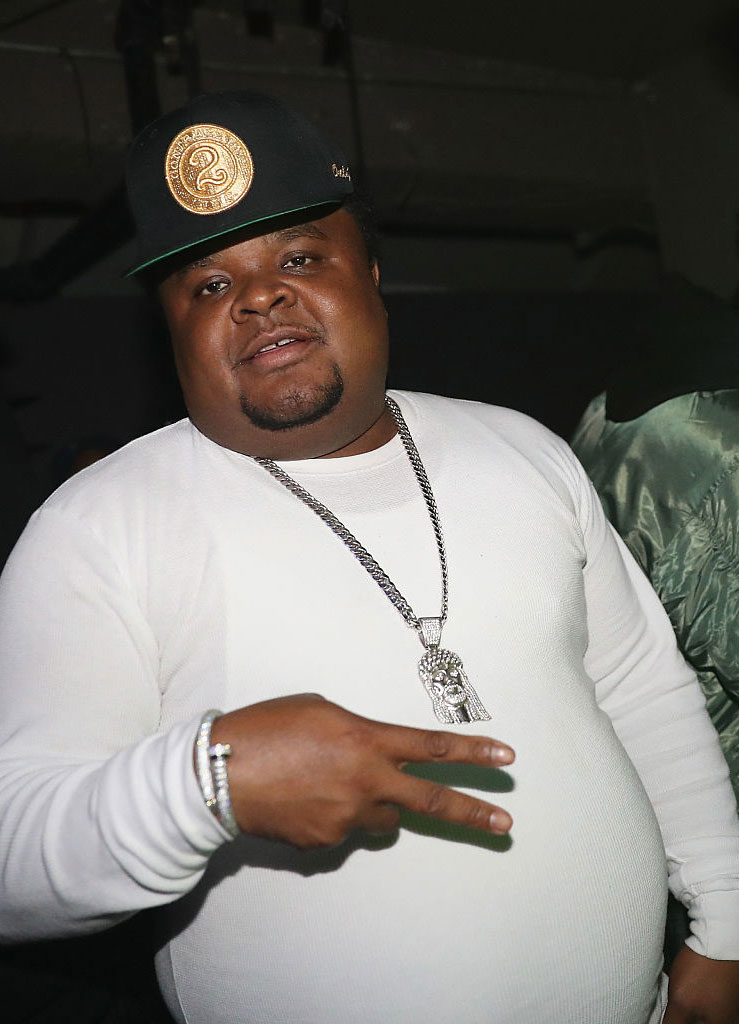 Rapper
Fred the Godson
has passed away due to complications from COVID-19.
Born Fredrick Thomas, the Bronx born rapper entered the rap scene by way of the NY mix-tape circuit. He won the 2007 Underground Music Award for "best male rapper" and released his first album Armageddon in 2010, featuring Busta Rhymes and Cam'Ron. After receiving underground praise from the likes of Jay-Z and others, Fred made his industry debut in 2018. He was featured on the cover of XXL and listed as part of it's freshman class, along with Meek Mill, Kendrick Lamar and Mac Miller. Fred's EP, Payback, was released last moth.
Fred confirmed his positive status via social media on April 6, with a picture of himself and a post that read "I'm here with this Covid-19 shit! Please keep me in y'all prayers!!! #GODISGREAT
On April 9, Fred's wife LeeAnn Jemmott updated fans on Fred's condition. Jemmott said her husband went to the hospital the evening of April 6 with trouble breathing, by the following morning his lungs has stopped functioning properly and doctors were preparing for the worst. Fred was placed on a ventilator, but Jemmott held hopes for a recovery as he showed signs of slight improvement. Jemmott also reported that Fred's kidneys had been affected and that he needed to start dialysis right away to filter the toxins from his blood. She said her husband was "Fighting and winning….His heart is strong and working well."
CODVID-19 has had a devastating impact worldwide. And in the U.S., it has hit New York particularly hard, with the Black community disproportionately affected. As of April 23 866,646 Americans have been diagnosed with the virus. 49,759 have died.
Fredrick Thomas, bka Rapper Fred the Godson, was 35 years.