John William King, who in 1998, along with two others, was convicted of the brutal murder of James Byrd Jr. in Jasper, Texas.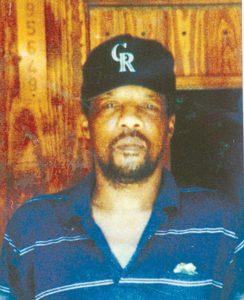 King, Lawrence Russell Brewer, and Shawn Allen Berry lured Byrd by offering him a ride home. The three white men beat Byrd, who was black, before chaining him to the back of their pickup truck and dragging him to his death. The killing, and the gruesome nature of Byrd's death, stunned the nation and led to King's death sentence, the first time in modern history Texas sentenced a white man to death for the killing of a black man.
Brewer was also handed a death sentence, he was executed in 2011. Berry received a life sentence for his role in the murder and will be eligible for parole until 2038.