Last month Ava DuVernay's 'When They See Us' was released on Netflix. The shock, outrage, and disgust over the events depicted in the four-part docu-series is still palpable on social media.
When They See Us portrays the real-life events surrounding NYC's Central Park jogger case from the perspective of the teenagers whose lives were turned upside down as they suddenly became the Central Park Five, wrongly accused of raping, assaulting, and attempting to murder a white woman. People were outraged to see how the events of 1989 led to the wrongful conviction and sentencing of five boys of color, ages 13 – 16, to 5 – 15 years for a crime none of them committed after they were threatened, beat, and coerced into false confessions during 7 hours of interrogation with no legal representation or parental supervision.
But is the wrongful conviction of black boys really so shocking? In America? At least the Central Park Five all lived to tell the story, were exonerated, and received a $41 million settlement for their troubles. The events depicted in When They See Us took place in New York City in 1989, so perhaps that's the shock, that such a racist scheme could happen to black youth in NYC, the epicenter of the world, rather than in the deep south. Yet, and much more recently, Danny Washington (27, 2018), Antwon Rose (17, 2018), Jordan Edwards (15, 2017), Alton Sterling (37, 2016), Walter Scott (50, 2015), Michael Brown (18, 2014), Tamir Rice (12, 2014), Eric Garner (43, 2014), Trayvon Martin (17, 2012), and a host of others have died in the hands of law enforcement figures for much less across America. In fact, according to the Washington Post, 18 unarmed black people were killed by police in 2018, and 21 in 2017, facts that indubitably reduces the shock value of the what happened to those five teenage boys in the spring of 1989.
So, is the expressed shock and outrage the result of seeing the actual events of a real-life story played out on screen? Because When They See Us certainly isn't the first time film and TV have provided a glimpse of the long and storied not-so-civil black experience in America. Based on a true story or not, movies or documentaries, the story of black injustice in America has been told over and over for many years: Roots (1977), Eyes of the Prize (1987), 13th (2016), Do the Right Thing (1989), The Green Mile (1999), Fruitvale Station (2013), American History X (1998), Mississippi Burning (1988), The Color Purple (1985), Crash (2004), A Time to Kill (1996), Glory (1989), Time: The Kalief Browder Story (2017), and The Hate U Give (2018) to name a few. Believe it or not, some of these stories, are equally, if not more, disgusting, heart breaking, devastating, outrageous, and shocking than When They See Us.
So, why does social media make When They See Us seem as if it's so difficult to watch? Or that it is so shocking or outrageous of a story? Because When They See Us is really just another egregious tale of the injustice that has been foisted upon black people, in particular black males, throughout America's history? In fact, the movie Rosewood depicts the 1923 real life story of a white militia destroying the thriving black town of Rosewood, effectively wiping it off the map. There is also the 1921 Tulsa Race Riot, when mobs of whites attacked black residents and businesses in the Greenwood District of Tulsa, Oklahoma, an event characterized as the single worst incident of racial violence in American history, unofficially killing between 100 – 300 blacks and destroying 35 square blocks of the wealthiest black community in the United States at the time, or Black Wall Street as the town was later referred. Yes, these events happened more than 80 years ago, and yes, they refer to white people destroying entire towns, but they are actual events in American history. Yet people are really shocked that 5 boys of color could be tossed into the penal system without a care? But, perhaps individual examples of America's torrid racial history of black injustice would lessen the shock value of When They See Us.
Emmett Till was only 14 years old in 1955 when he was murdered by a white militia for alleged crimes against some white woman which he didn't commit. Mack Charles Parker was beaten bloody and shot twice in 1959 when a white militia was allowed to "sneak" into a jail where Parker was being held while awaiting trial on fabricated rape and kidnapping charges. Lena Baker was executed by the state of Georgia in 1945 for killing her employer in self-defense with the very gun she struggled to claim as he endeavored to use it on her. Proving the sad point that black women are not immune to the injustice of a society that's quick to convict When They See Us.
Given America's history, it could easily be said that the most shocking thing about When They See Us is that The Central Park Five were not suspiciously murdered as they awaited trial for their alleged crimes. Multiple studies show that black men are 3 times more likely to be killed by police. According to the NAACP, black people are incarcerated at 5 times the rate of white people, and that black children represent 32% of children arrested, 42% of children detained, and 52% of juvenile cases waived to adult criminal court. In the book Black Robes, White Justice, Bruce Wright, a black New York State Supreme Court Justice who was given the nickname "Turn 'Em Loose Bruce" by NYC police officer's unions because he refused to engage in practices that unfairly affected black lives, spells out the unfairness and bias of the legal system towards black people based on his 25 years of experience hearing criminal and civil cases.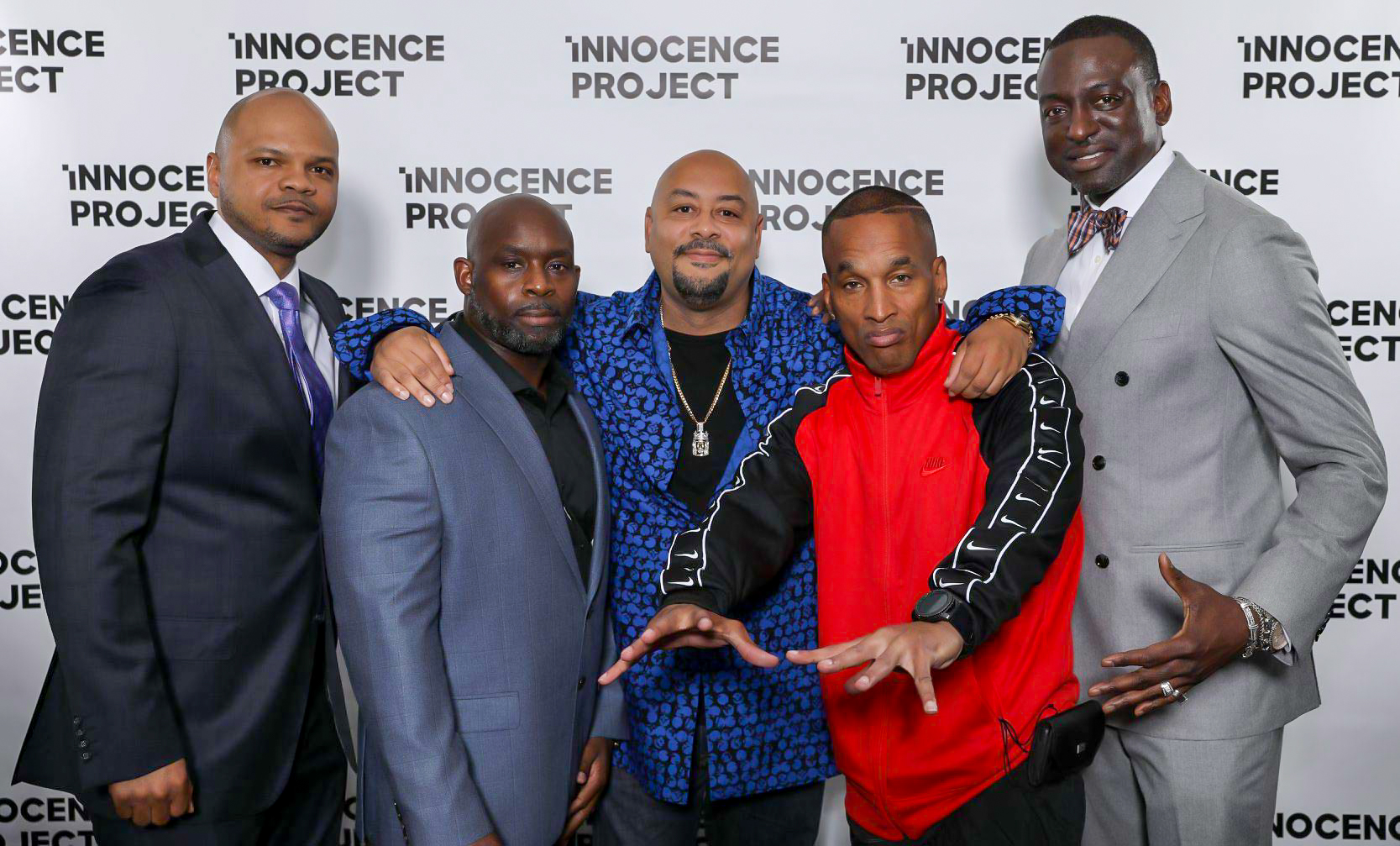 It is the same flawed (in)justice system that would go on to destroy the lives of Raymond Santana, Yusef Salaam, Korey Wise, Antron McCray, and Kevin Richardson — the Central Park Five, less than two years after the release of Wright's 1987 book. And although the 5 boys wrongfully accused in the events of the Central Park Jogger case received restitution as adults for the errs committed against them, they live in a country where the man who single-handedly campaigned for them to receive the death penalty for crimes they did not commit is now the President of the United States. An irony that begs the question…
Are We Really Shocked???
A History of Violence
1882-1968 — Lynchings in America: 3,446 African Americans were lynched between 1882 and 1968, according to the Tuskegee Institute.
1920 — Ocoee massacre: A white mob attack on African-American residents in northern Ocoee, Florida, near Orlando. As many as 60 to 70 African Americans were believed to be killed; most African-American-owned buildings and residences were burned to the ground.
1989 — Yusuf Hawkins murder: 16-year-old black Yusuf Hawkins and three friends were attacked by a crowd of 10 to 30 white youths in Bensonhurst, Brooklyn in New York. At least seven of the attackers wielded baseball bats; one was armed with a handgun and shot Hawkins twice in the chest, killing him.
1998 — James Byrd Jr. lynching-by-dragging: Jasper, Texas, three white supremacists killed James Byrd by dragging him for three miles behind a pickup truck along an asphalt road.
2015 — The killing of Freddie Gray: The Baltimore Police Department arrest Gray for an alleged illegal pocket knife. While being transported to the station house, his neck is broken, killing him.
2015 — Charleston church shooting: White supremacist Dylann Roof enters a black church in Charleston, South Carolina and murders 9 worshipers during bible study. Once apprehended, police take him out for burgers and fries.
2019 — Louisiana black church fires: Holden Matthews, the son of a sheriff's deputy, sets fires to Three Louisiana black churches over a 2 week period.