We're not advocating lawlessness on the highways and byways, but there's a whole lot of summer left and if you're looking for an ATV that you can wheelie over an entire block, with enough horsepower to evade —uhh— attention, take a look at the Yamaha Raptor 700R SE.
Powered by a 686cc, liquid-cooled SOHC 4-stroke, 4 valve engine; with a 5-speed, wet multiplate transmission, the Raptor 700R SE packs enough power to push you over mud, sand, and asphalt. At 422lb, it's not heavy, compared to similar ATVs on the market, but probably not the best pick for a first-timer.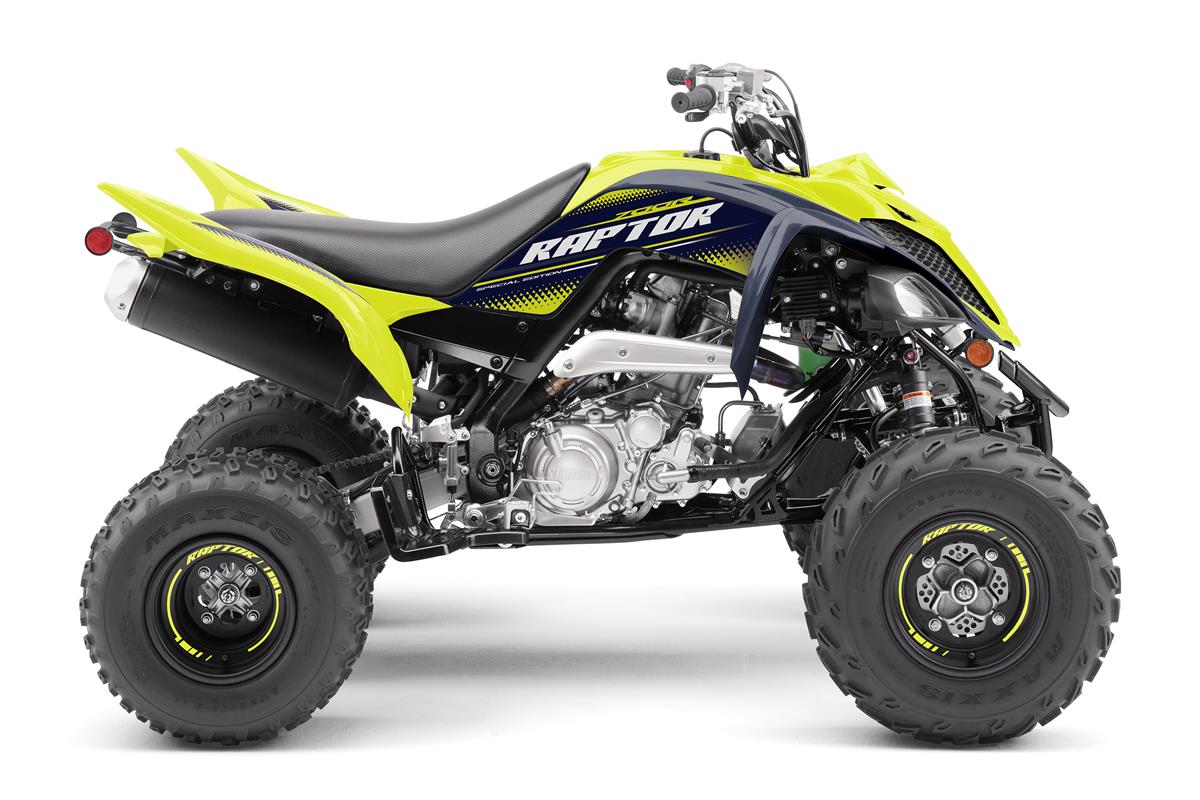 With a wheelbase at 50.4 inches, the Yamaha Raptor 700R SE's 9.5-inch ground clearance is enough to accommodate the average city sidewalk curb.
72.6 inches in length and 45.5 inches wide, storing the Raptor 700R SE shouldn't be an issue, provided you have a garage or shed. If you're in an apartment, you may want to see if you can work something out with the super before buying.