The Recording Industry Association of America (RIAA), in its quest to stop people from downloading free music off the...
The Nevada Supreme Court refused Friday (Oct. 22) to overturn O.J. Simpson's armed robbery and kidnapping convictions, rejecting a...
R&B signer Mario was taken into Baltimore police custody on Friday (Oct. 1) and changed with second-degree assault after...
Rapper Kid Cudi plead guilty to misdemeanor drug possession charges on Friday (Sept. 24), ending a nearly 4-month legal...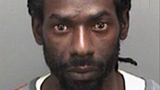 Reggae star Buju Banton has taken the stand in his ongoing drugs trial to deny allegations he attempted to...
Singer Lyfe Jennings is headed back to prison after a Georgia judge sentenced the popular R&B artist to three...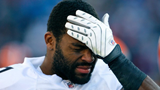 NFL star Braylon Edwards was arrested at 5:15 in the morning on Tuesday (Sept. 21) during a traffic stop....
Russell Brand was arrested today (Sept. 17) at Los Angeles International Airport following an altercation with a photographer. The...
Anthony Tyrone Terrell (l) gets two consecutive life sentences for the murders of his mother, Joy Deleston (c), and...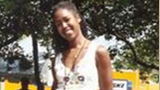 The youngest child of reggae legend Bob Marley has admitted growing marijuana in her Philadelphia-area home. according to the...