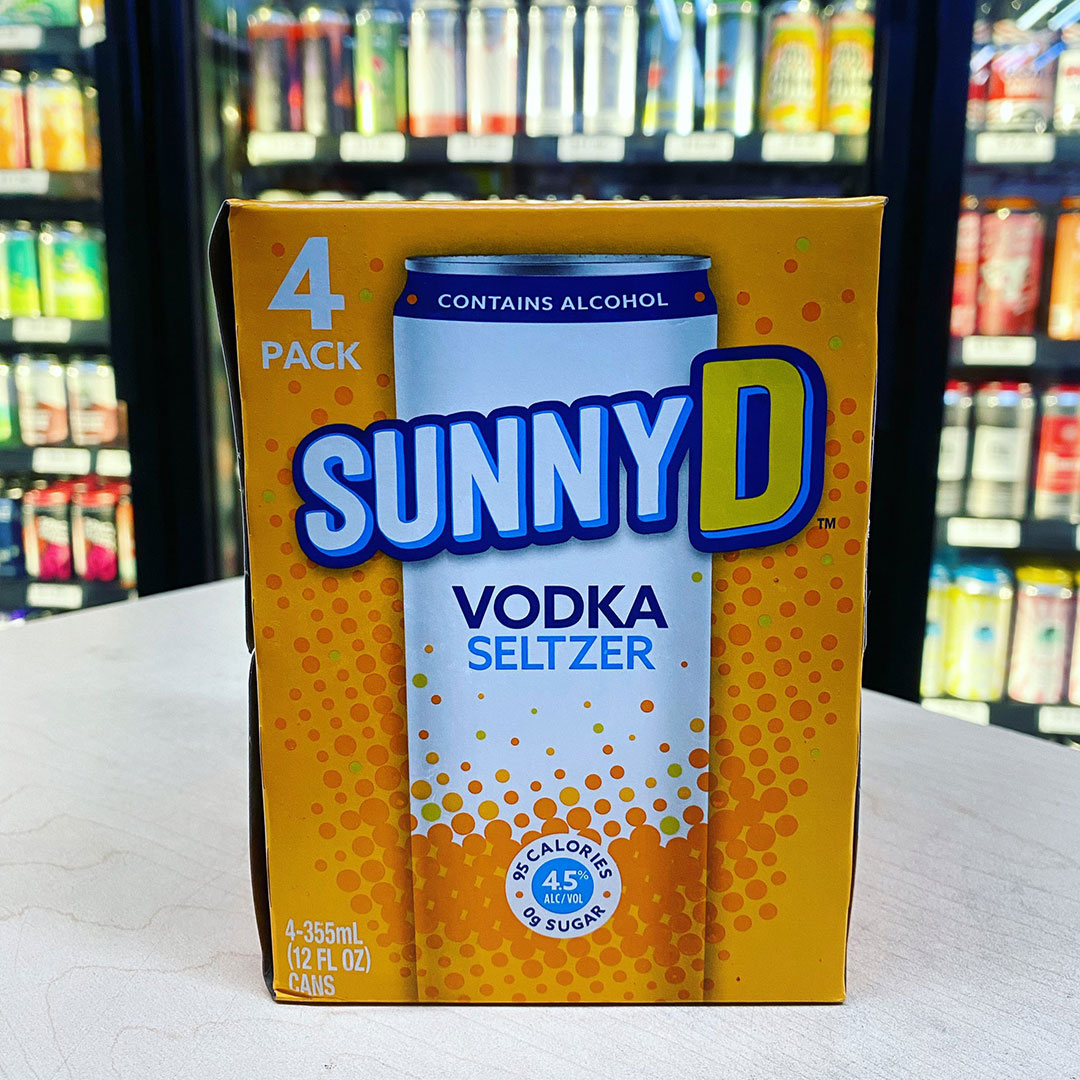 Need to take the edge off after a long day at the home office? Well check the fridge. We got Ciroc, Hennessy, D'usse, purple stuff, and SunnyD!
If you're over 30, you may have fond memories of SunnyD, or at least the early-to-mid-90s sunnyD commercials where groups of sweaty kids, home after an afternoon of playing frisby and volleyball, crowd around open refrigerator doors looking for something to quench their summer thrist. The makers of the of the popular, thick, almost syrupy, drink were careful never to call it orange juice mdash; part of the charm at the time was no one could really pin down what they were actually drinking… (sigh) Good times.
Well, this summer, put aside your melancholic nostalgia of better days, MTV, and PalmPilots. And get the Bengay and volleyball out of the attic, cause SunnyD is making a reemergence with a new adult drink: SunnyD Vodka Seltzer.
For added nostalgia, the new drink boasts the same familiar SunnyD orange drank flavor (though it's said to be made with real juice and natural ingredients) and packs 4.5 percent alcohol content.