Oreos are the nation's favorite cookie. Maybe even the world's.
It is said that if you were to stack the 345 billion plus cookies sold on top of each other, it would reach to the moon and back five times. That is a lot of cookies! The sheer amount is mind-boggling which is a testament of how vital these cookies are in our culture and upbringing.
Over the years Oreo has introduced a huge variety of colorful flavors. Here are 10 you should really try.
(We have not included Original Oreo as that is the exact Oreo mentioned in the earlier statistic and all can assume it is king. So to make things interesting we have decided to remove it from the list.)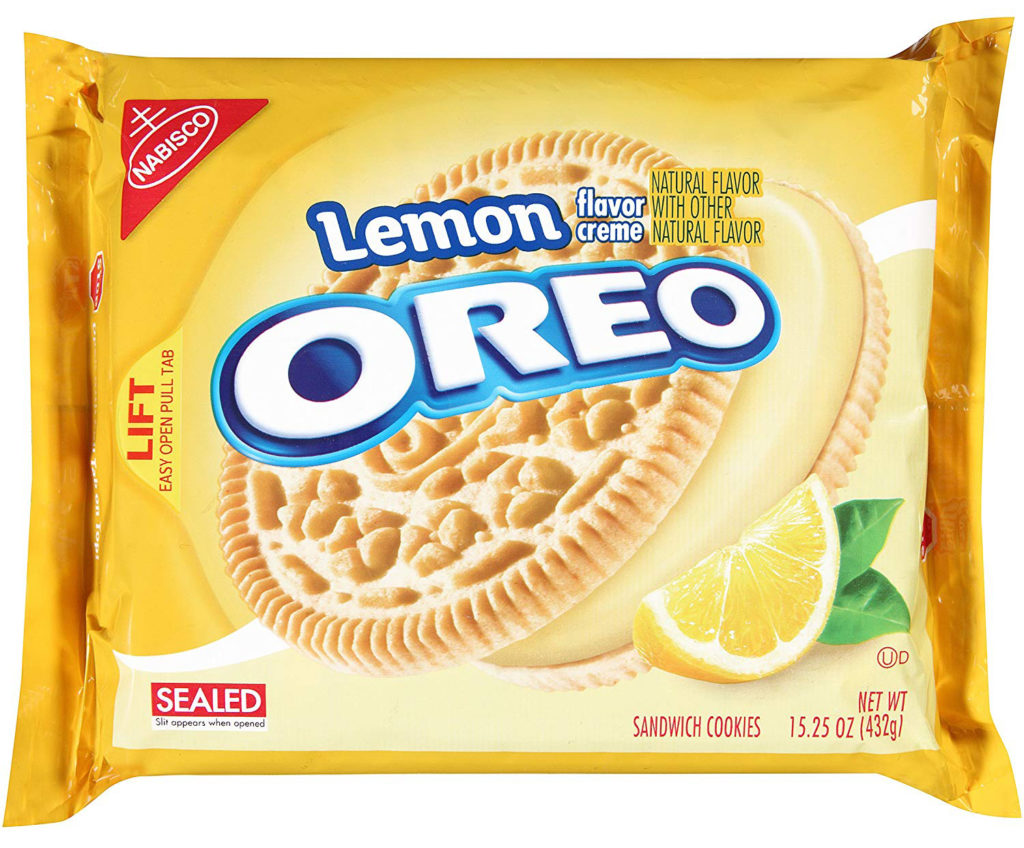 Starting off the list of our Top 10 Oreo Flavors That Shocked the World, we have an Oreo that imitates the tart flavors of a lemon square or lemon cake. Not one that can be easily binged, this Oreo is overpowered with lemon flavor and may be off putting to traditional Oreo lovers.
However, there is still a charm to this cookie that makes you crave its flavor even if it is lost after two or three cookies.
Only available for a limited time during the winter holiday season, these are a traditional Oreo smothered and encased in white chocolate fudge.
It is on the sweet side but still an unforgettable cookie that will bring you back to the grocery store every holiday season.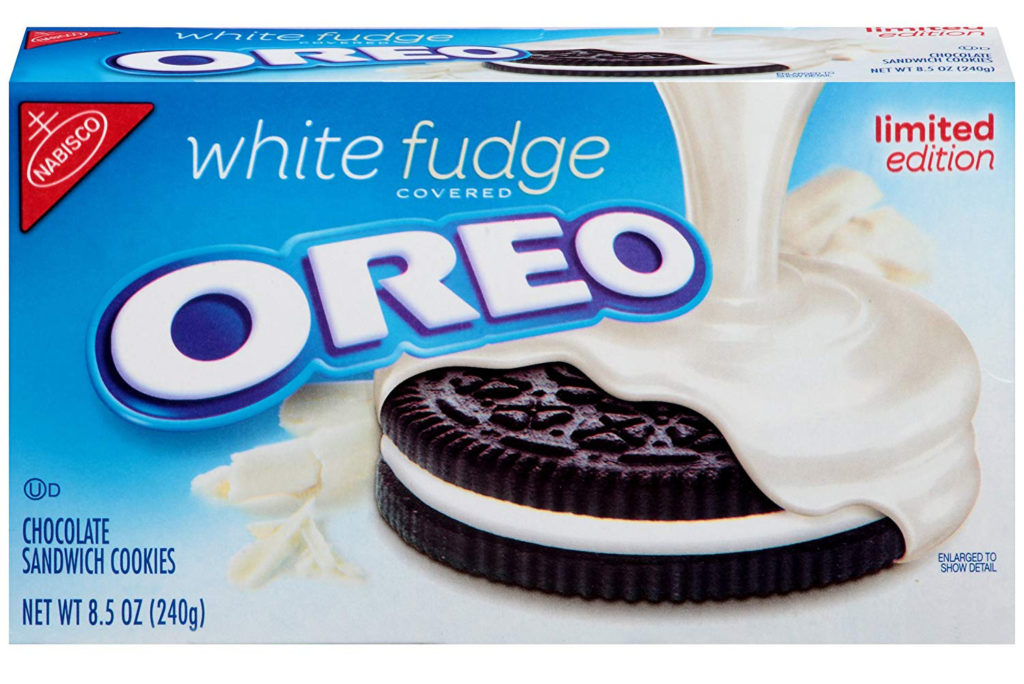 Oreo capitalized on a flavor of cake that is really making a comeback among the mainstream.
It's a red velvet flavored wafer with cream cheese filling that is sweet but not too sweet. It is enjoyable but suffers artificiality to the flavor that eventually causes you to seal the box after a couple.
It is reminiscent of an actual red velvet cake and is complimented very well with a cold glass of milk. There are strong cocoa flavors that seem a little out of character for the cookie and takes away from the smooth taste of the cream cheese filling
Birthday cake is a flavor that continues to gain popularity among the sweets industry (Ice cream, cupcakes, cookies, etc) but if there is ever a treat that did the flavor right, it's Oreo.
It tastes exactly like what it promises. At first glance it may look like a regular Oreo but once you raise it to your tongue, the specks of color along with the smell of birthday escape from the cookie.
It is very much on the sweet side and will probably result in a tummy ache if you plan on binging more than one sleeve.
However, this cookie is magical and one that Oreo can count on to continue bringing fans in.
Expect to be tantalized the moment you open this one up. The smell of cinnamon and honey radiate from these little wafers that beckon for a bite.
This cookie is easy to binge on and gives the impression that you're actually enjoying a warm cinnamon bun. The bold taste of filling acts as the icing of a cinnamon bun and the wafer isn't overwhelming with cinnamon.
It is on the sweet side and can repel lovers of a milder cookie flavor.
Only for a limited time, this gem is a fan favorite. It's not too sweet and tastes identical to a Rice Krispy treat.
The filling has specks of crisps in them that offer a texture that transports you back to your youth.
These are just plain delicious and will leave you coming back for more.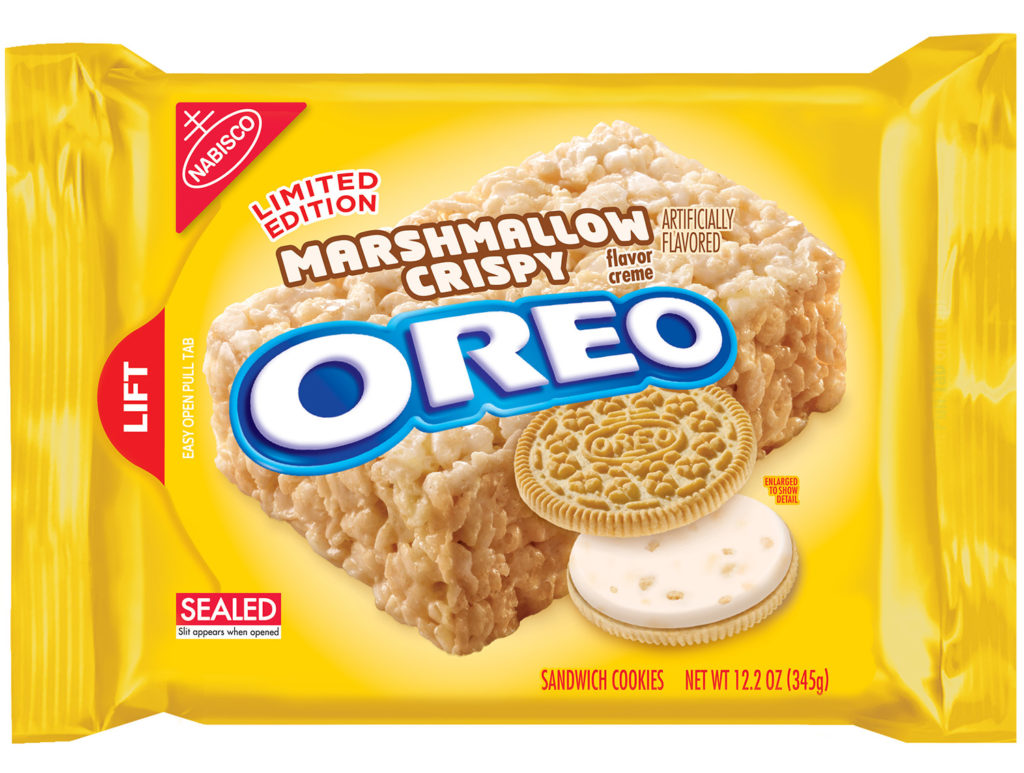 There's something about chocolate and mint. They truly are gold together and belong in holy matrimony.
Oreo Mint Thins is no exception. With refreshing mint filling sandwiched between two thin crispy wafers, the balance of this Oreo is miles ahead of its original counterpart.
There are great cocoa flavors heightened by a minty finish. This is a popular Oreo that rides the coat tails of the most popular Girl Scout cookie flavor and shows the world that it can be in a category among itself.
Or "S'moreos" according to the fans of this one.
This Oreo has a graham flavored wafer and double filling with two different flavors, marshmallow and chocolate, and is one of the only Oreos to actually have two separate icing flavors sandwiched together.
It tastes exactly like the S'more you snacked on by the campfire, minus the scalding burnt marshmallow.
Limited time only, fans go wild when this one goes back on the shelves which puts it at number 3 on our list of Oreos that shocked the world.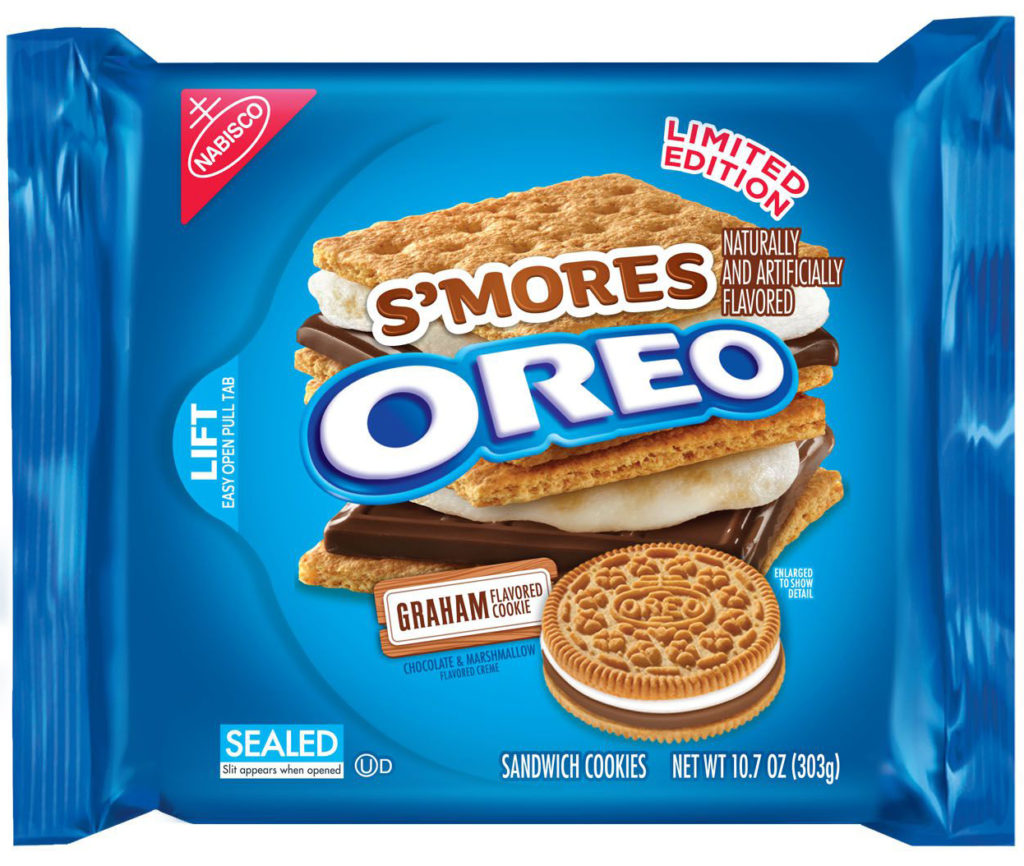 A staple among Oreo's brand, this cookie is a pleasant change to the classic that allows cookie fans alike to enjoy a perfect compliment of vanilla and crème.
It's mild enough to binge and enjoyable to all cookie lovers and to those interested in switching it up from the original.
Made in 1978, the introduction of this Oreo was a game changer for the brand and shocked the world.
So popular in fact, that it is the standard for other flavored Oreos. However, this crème isn't overly sweet like the others and offers more crème for the fans of the original.
Double Stuf Oreo continues to rank near the forefront of Oreo's arsenal and is responsible for kick starting Oreo into experimenting with new flavors.