Yesterday afternoon peaceful protest was held at Atlanta's Olympic Centennial Park, just blocks from the CNN news building. By nightfall the park was burning, police cars were being vandalized, and the CNN building was being destroyed.
Glass getting broken outside the main entrance to CNN's Atlanta headquarters; protesters cheer pic.twitter.com/EToiEj5Pom

— Fernando Alfonso III (@fernalfonso) May 29, 2020
It's hard to tell what sparked the shift in energy, but angry protesters took to the streets in solidarity against the most recent death of a Black man at the hands of the police. 46-year-old George Floyd died in Minnesota on May 25th after two uniformed officers subdued him face-down on the ground, while a third officer pinned his knee on Mr. Floyd's neck for more than 8 minutes, suffocating the life out of him. A forth cop played look-out. In video of the incident Mr. Floyd can be heard pleading for his life, continuously begging for air in agony as he struggled to breathe. At one point, before losing conscience and going limp, calling out for his deceased mother.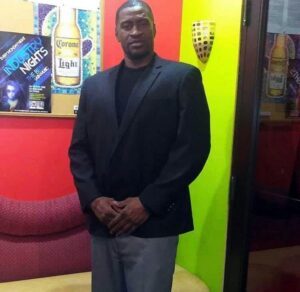 Minnesota residents have been protesting in the streets since the video footage surfaced. Word of the officers addresses were made public and before long, crowds had gathered out front. The officers involved were all fired but residents were calling for the arrest of the group. Initially no charges were brought forth, but on Friday authorities arrested Derek Chauvin, the cop seen casually murdering Mr. Floyd.
Protests erupted all over the country in cities including Minnesota, Atlanta, Dallas, Houston, Los Angeles and parts of New York. People of all races and nationalities joined together in city streets chanting "no justice, no peace." The streets of these cities were clouded with tear gas and littered with rubber bullets fired by state police and the National Guard.
In an example of the abuse of power being protested, early Friday morning a black CNN reporter was arrested by Minneapolis police while covering protests in the city. CNN correspondent Omar Jimenez was handcuff on live television for not moving out of an area, despite offering to move to a location of the police's choosing, despite showing his press credentials, despite holding a CNN branded microphone, despite being backed by a crew, complete with camera equipment and lighting, and despite being live on-air. The arrest is a violation of the constitution's guarantee of freedom of the press.
'The country was seeing what was happening unfold in real time, right before their eyes'— CNN reporter @Omar_Jimenez is speaking out after getting arrested on live TV while reporting on the George Floyd protests in Minneapolis pic.twitter.com/1xBPUrcxZb

— NowThis (@nowthisnews) May 30, 2020
In Atlanta, mayor Keisha Lance-Bottoms urged protesters to disband, as events grew more violent. Rappers T.I. and Killer Mike joined the mayor in pleading for calm, with Killer Mike delivering an impassioned plea directly to those in the streets,
"…I watched a white officer assassinate a black man, and I know that tore your heart out, and I have nothing positive to say in this moment, because I don't want to be here. But I'm responsible to be here… It is your duty not to burn your own house down for anger with your enemy. It is your duty to fortify your own house so that you may be a house of refuge in times of organization. And now is the time to plot plan, strategize, organize, and mobilize…"
Well past midnight on Saturday morning, live footage of Atlanta's unrest was still being piped to social media, and CNN continued to report live from the heart of the city. The citizens of the city of Atlanta are enraged. The pleas of T.I. and Killer Mike not withstanding, there is no sign of the people letting up.