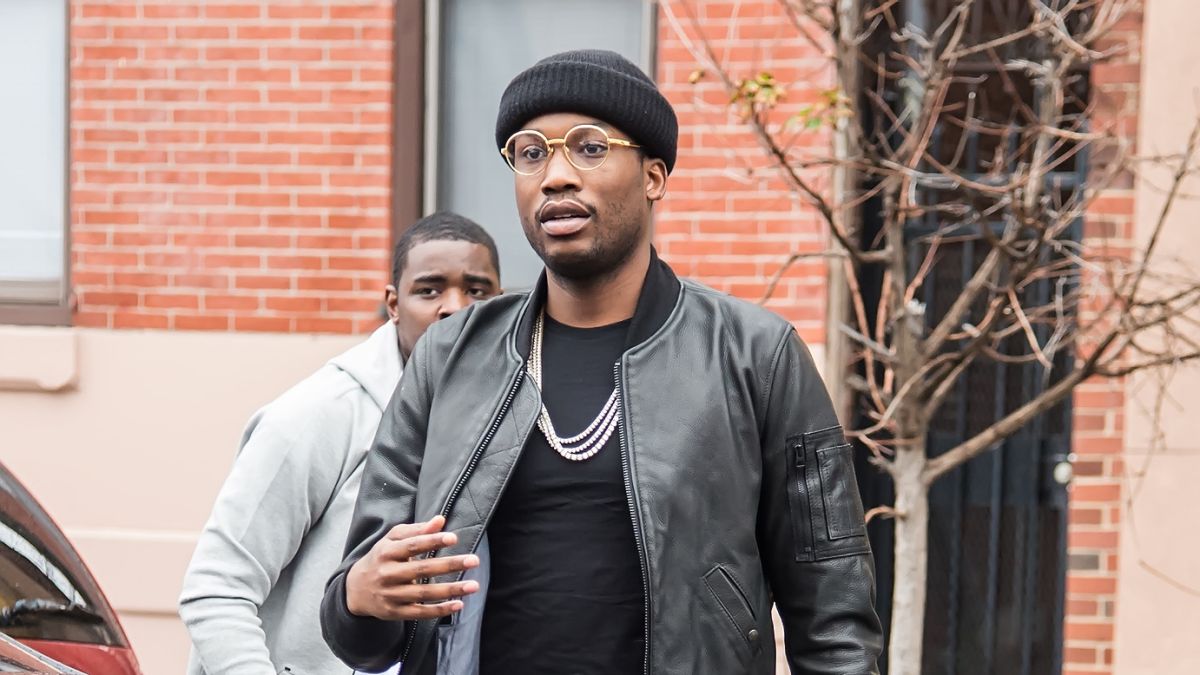 Meek Mill has entered into a partnership with Philadelphia 76ers co-owner Michael Rubin that will make him a co-owner, and creative strategy head, at the head-wear and sports apparel company, Lids.
In an interview with Business Insider published today (June 26), the Philadelphia rapper revealed details of his new business alignment, plans to release limited edition hats through Lids, and following Jay-Z's blueprint as he moves from the music charts to the boardroom. "I've seen Jay-Z, and then I've watched other artists who came up around his time. He actually built something. He built businesses, and he built things that made him become the man who he is… I watched that, and I studied that. That's why I'm working the way I'm working now to build a foundation for myself too."
The new Lids ownership structure includes a partnership with retailer, Fanatics and the investment firm Ames Watson, which took over the Lids brand in February 2019.
Michael Rubin, who is a close friend of Meek, is co-owner of the Philadelphia 76ers, and the executive chairman of Fanatics. He is also a co-founder of Meek's Reform Alliance Foundation for criminal-justice reform along with Jay-z.
Lids is a staple in many malls throughout the US.